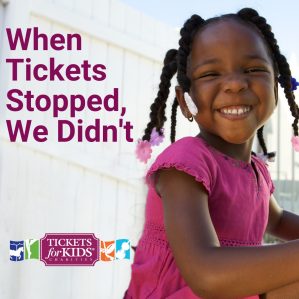 Inspiring Together Through a Pandemic
Think back to mid-March. When you first heard that we would need to stay home for two weeks, maybe like me, you thought 'this isn't so bad – a break from routine'. Then weeks became months, and the months seem to drag on. There have been times in my life when I've sought isolation, but I had never experienced isolation resulting from something so far beyond my own control. This was a privilege that in many ways I took for granted.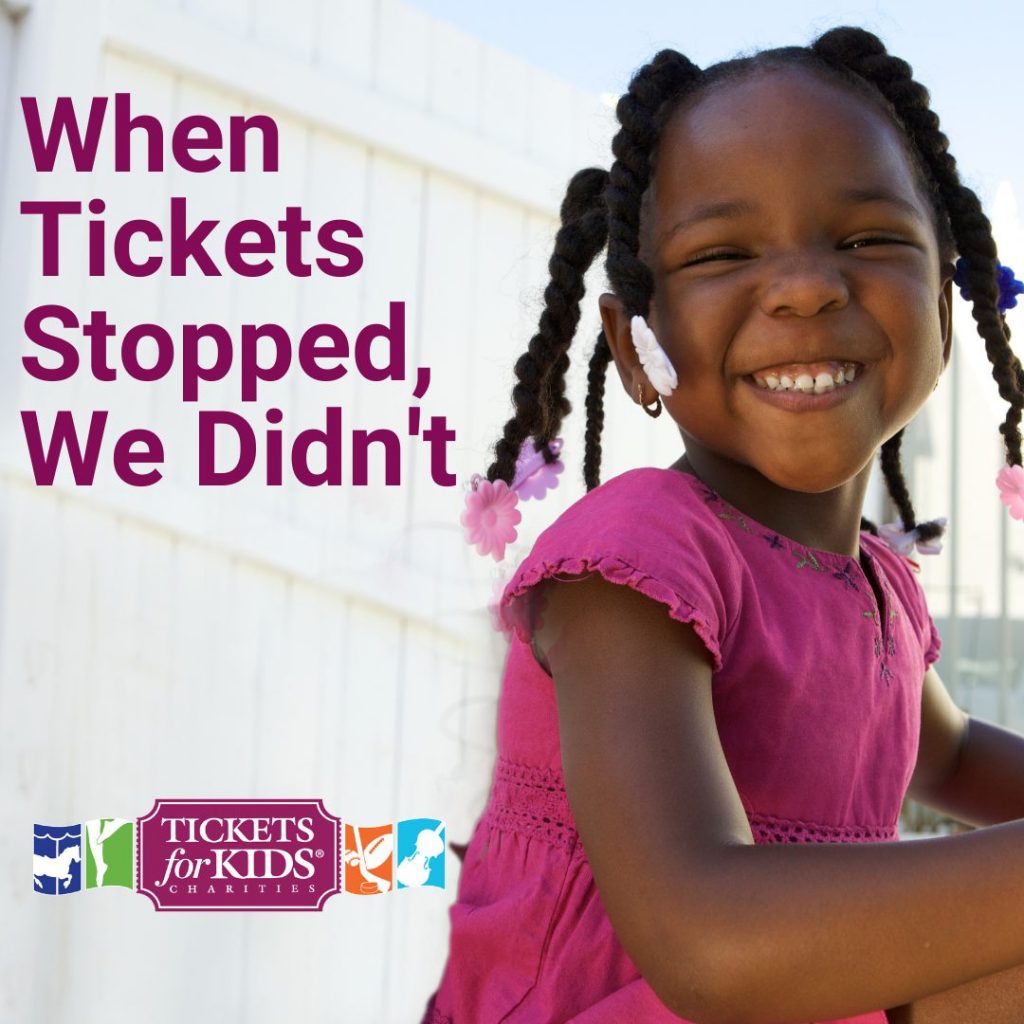 Isolation is a reality for so many children, whether there's a pandemic or not. Factors beyond their control limit their access and exposure to so many things we take for granted. That's why Tickets for Kids began more than 25 years ago… to expose all kids to the cultural experiences that help shape who we become.
As those initial weeks turned into months, at Tickets for Kids we knew our work needed to evolve so that kids are not being driven into further isolation. We turned to the thousands of nonprofit partners and ticket-providers in our network to take inventory of the possibilities. As we connected the dots between our resources at hand and the needs we saw among our partners, our mission was quickly being fulfilled in creative and meaningful ways:
Virtual Bollywood dance classes with the South Asian Arts and Theater House
Professional athlete Q&A's with former MN Viking Mike Harris and former professional soccer player, Tony Sanneh
Ballet classes with the Pittsburgh Ballet
Guided kayaking tours with Wahoo! Adventures
Free paddleboard, canoe, and bike rentals with WheelFun Rentals
Camping and fishing with the Three Rivers Park District
Board games being donated and distributed to our agency partners from MindWare
In other cases, we thought outside the box to address needs created by the pandemic. When our partners at the Minnesota Opera began producing thousands of facemasks from fabric in their costume shop, we had a ready-made network of social service agencies to distribute them, allowing our nonprofit partners to continue to serve their kids – some of the most vulnerable kids in our communities.
In short – when the tickets stopped, we didn't. The reason we were able to keep pressing forward is because of monetary donors like you. Donors who not only believe that exposure to new experiences matters, but that the village can continue to serve even when the doors close. Our work together is far from complete, and is even more challenging than ever during this pandemic – but together we continue to inspire, encourage, and care.
Jason J. Riley
Executive Director